Mykonos

,

Cyclades

,

Greece

,

84600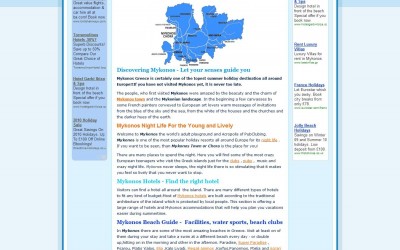 About mykonos-guide.info
Discovering Mykonos - Let your senses guide you

Mykonos Greece is certainly one of the top summer holiday destinations all around Europe!! If you have not visited Mykonos yet, it is never too late.

The people, who first visited Mykonos were amazed by the beauty and the charm of Mykonos town and the Mykonian landscape. In the beginning a few canvasses by some French painters conveyed to European art lovers warm messages of invitations from the blue of the sky and the sea, from the white of the houses and the churches and the darker hues of the earth.