Vothonas

,

Mykonos

,

Cyclades

,

Greece

,

84600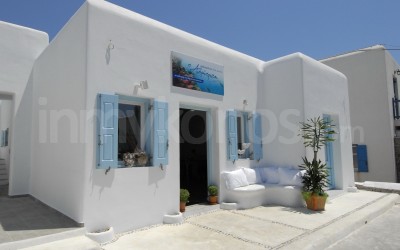 About Anemotrata Fish Market
Reliable, speedy and exemplary service have, for 7 years now made Anemotrata fishmongers the top choice of customers. Maouna's Anemotrata is a landmark in the Mykonos fresh fish market since we have gained the loyalty of both individual customers and of the bes restaurants and hotels in Mykonos. From one generation to the next, we have maintained the same values, which are the foundation for our success:

* Our devotion to Greek fish
* Consistency and respect toward the client
* The best organized, controlled network of suppliers

From the history of a place...
With their deeply rooted tradition, home of prominent personalities and their historic legacy through time, the Cycladic islands and in particular the island of Mykonos is the home of Anemotrata fishmongers.

...to the tradition of a family...
Anemotrata was established in Mykonos in 2003. Over time we utilized the family tradition, our knowledge of fish (species, classification, freshness) and thus our clientele grew day by day and we gained the trust of the people already familiar with us and those who didn't know us. Now all area residents recognize us and honor us with their trust.

We feel we do not have the right to ever betray this trust.