MPM
Argyraina, 84600

,

Mykonos

,

Cyclades

,

Greece

,

84600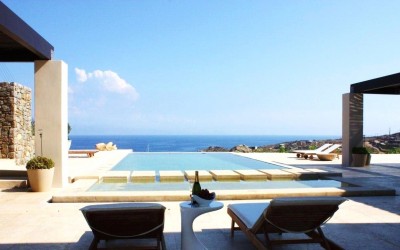 About Mykonos Property Management
Mykonos Property Management specialises in property management/maintenance, luxury vacation rentals & concierge services. MPM also provides complete rental management services and care to homeowners renting out their Mykonos properties to a certain vacation sector.

Choosing the right accommodation to suit your individual needs can be difficult and time consuming. Mykonos Property Management can cater to your every wish for a quality vacation rental on Mykonos Island. We represent the most beautiful properties in Mykonos, from luxurious to cozy,offering unique private villas for the perfect holiday experience.

Mykonos property management is based on Mykonos and therefore we constantly inspect villas & houses throughout the year, adding a very selective number of properties that meet our required standards.

A comprehensive understanding of our client's needs, interests, and tastes is a fundamental approach before presenting a choice of ideal vacation properties.

MPM offers a complete variety of services that provide our guests in securing peace of mind and total relaxation during their stay.

Our experienced concierge takes care of any requests, from arranging a private driver, babysitter, in-house chef service, spa appointments to organizing a special event or booking a luxury escape.

Mykonos Property Management warmly welcomes you to Mykonos.